Why is Roy a Garden Designer?
The answer to that question has many parts but is in no small way due to my childhood.
I grew up on 250 acres of private gardens and parkland in the UK. My Father managed the historic gardens and glass houses on a country estate outside London that in total employed sixteen full time staff with four full-time gardeners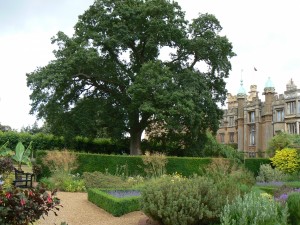 The historic house and gardens are now open to the public and better known now as a set for movies and as a premier outdoor venue for music festivals attracting leading acts and attracting crowds of tens of thousands.
I started a career in horticulture in the UK in 1990 looking for a career that took me back to my gardening roots whilst satisfying my passion for all things creative.
After traveling overseas and settling in Australia I spent the following six years working in retail horticulture in northern Victoria.  Six years seems like a long time but it took that length of time to really get to know the Australian climate, soils and plants.
As a designer in regional Victoria I like to be hands on and be directly involved in the construction of our landscapes giving our customers the best outcome and a practical way of ensuring quality
My career as a Landscape Designer started in 1998 and allows me to meet some terrific people and build some unique gardens in some great locations.