Something Special
That 'something special' may simply be a desire to get the best form what you have and that is what we strive for, however large or small the project.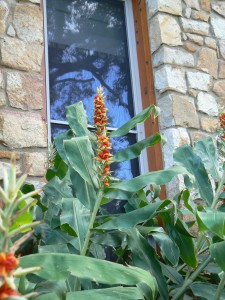 Alternatively the need for something special may be more than a desire to get the best, it may be because you have a special site, a site with significant challenges or that you want something new and unique.
Unique Sites
Every site usually has a hidden gem or two that can be made to shine.  It might be a view of the house, a naturally sheltered area suitable for seating, a simple reflection from a window or useful plants from a neighbouring site.  On a larger scale the gems may be distant hills, views across a valley, a natural creek, big old specimen trees or long sunsets.
All of these types of projects have their unique requirements.
Large country properties with magnificent views
Properties with river frontage
Working properties
Unique building/s
Buildings in a prominent location
For large properties and properties with special characteristics a mixture of on-site design and concept plans using our CAD program is a great way of creating landscape ideas which with your feedback creates the concepts that become the construction plans we use to build your landscape. Please contact us here
Problem Sites
With steep slopes and awkward access.
Difficult soils
Problematic Council overlays and planning zones to consider
Harsh micro-climates
Lack of suitable quality water
Poor drainage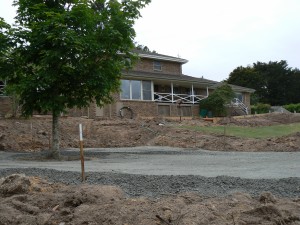 Just as every site has its gems every site has its challenges. We can identify these hurdles and offer solutions based on experience and imagination. Site issues can be resolved and with thought can sometimes become an asset making a space interesting and unique.
I Want Something New And Exciting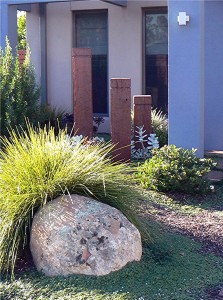 If you have a property and want to explore new ideas in landscape design and break from tradition and fashion we have great imaginative ideas to offer.
We can help you create something likely to attract attention not just as a best example of current trends but as an example of ideas and design.
Special Requests
Treescapes
Tactile or scented gardens
Gardens for meditation and relaxation
Naturalistic landscapes
Environmentally sensitive gardens
Productive gardens, kitchen gardens, vegetable gardens, orchards and herb gardens
If you tell us what you need we will tell you how we can help
Roy Roberts Landscapes – Building gardens from ideas to completion